Melody Ranch
1977 White Mound Rd
off Hwy 902
Sherman, TX 75090
903-546-6893
Promoters/Information
Don Sharp 903-271-4260
Tom Hackney 903-752-5223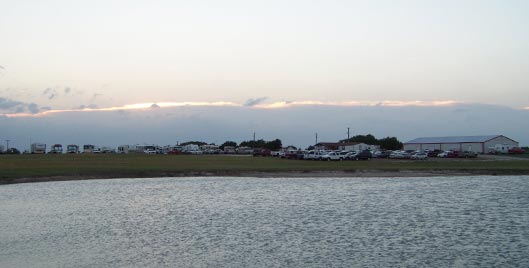 » Platinum Sponsors

Texomaland
103 S Travis St., Suite 200
Sherman, TX 75090
(903) 813-4188
Created by DSBWorldwide, Texomaland.com is a service aimed at bringing together the consumers and business community in North Texas and Southern Oklahoma. Go to Texomaland.com to find out more!
» Gold Sponsors
Chrystal Opry House
Chrystal Opry House - Home of the finest entertainment in Texomaland!
Classic Country Bluegrass Southern Gospel
Jammin' Concessions Camping Indoor Air Conditioned Shows Seating Provided
---
Hatfield & Son Insurance
Hatfield & Son Insurance
207 N. Fannin Ave.
Denison, Texas 75020
(903) 465-7298
Since 1967, our agency has specialized in life, health, annuities and employee benefits.
---
db Sound and Music
David or Greg Tarvin
328 W Lamar
Sherman, Texas 75092
(903) 891-4104
DB Music is North Texas' newest choice for Musical Instruments, Pro Audio Gear, and Band Instruments. We specialize in top notch customer service and have a great staff to answer any questions you may have. If we don't know the answer we will search high and low to find it for you.
---
NTR - National Trailer Repair
NTR
1400 Irene Dr.
Irving, TX 75061
(800) 794-7123
Leader in the trailer repair industry since 1976. We make repairs to all brands of trailers and vans. For your convenience, we offer an express service while you wait. Contact us for more details.
» Silver Sponsors
Buchanan Insurance Agency
Buchanan Insurance
(903) 587-2570
Why insurance? Because Things Happen. Homeowners, Auto, Life and Business insurance. We are outstanding in our field!
---

DSBWorldWide, Inc.
Tony Dean
103 S. Travis, 200
Sherman, TX 75090
(903) 813-4188
---
First National Bank of Tom Bean
Customer Service
109 S. Britton
Tom Bean, TX 75489
(903) 546-6275
Celebrating 100 years of Service!
Personal, Commercial & Small Business services
Your hometown Bank
---
American Bank of Texas
5000 Texoma Parkway
Sherman, Texas 75091
(903) 893-7555
Solid and dependable. American Bank of Texas provides every kind of financial service you would expect. Come see us and find out just how customer friendly we are! We look forward to serving your needs.
---
Texoma RV
Jimmy Koiner
4601 S State Hwy 91
Denison, TX 75020
(903) 464-0355
Welcome to Texoma RV!
Thanks for stopping by Texoma RV. We are here helping folks have affordable good times
Our product selection is quite extensive and you are sure to find something to meet your discerning tastes! And, our friendly staff is here to help you find exactly what you are looking for. Come by and see us soon!
---
Texoma Home Health
Texoma Home Health
5901 S. U. S. HWY 75
Sherman, TX 75090
(903) 868-9991
We bring skilled medical services to people in their homes to help them recuperate from surgery or manage chronic diseases. Our team of medical professionals provide care under a physician's directions. We are licensed by the state of Texas and Medicare and are closely regulated for compliance.
---
The Hearing Clinic-Dr. Amin Musani
Dr. Amin Musani
206 South Austin Ave
Denison, TX 75020
(903) 462-4022
My goal is to provide you the best possible patient and hearing care, based upon your individual needs. I provide a comprehensive array of services related to prevention, evaluation, and rehabilitation of hearing impairment. These services include comprehensive hearing evaluations, specialized diagnostic testing (tympanometry, acoustic reflex testing, Otoacoustic Emission testing and Hearing In Noise Tests), and industrial hearing screenings.
---
Al Jones, Financial Advisor
Al Jones
(214) 360-9806
Looking for some financial help and advice? Look no further than Al Jones, Financial Advisor. In this uncertain economy you need someone who can help you make good financial decisions.
---
Texas Star Bank
We are dedicated to our communities and our customers that we proudly serve. Trust the bank that's worked for its customers since 1890. Tom Bean, Sherman, Van Alstyne, McKinney, Anna, Tioga, Celina.